About Tania Veitch, Photography & Web Design
She's driven and she's passionate about what she does. She's a web designer and branding/event photographer serving the Okanagan Valley.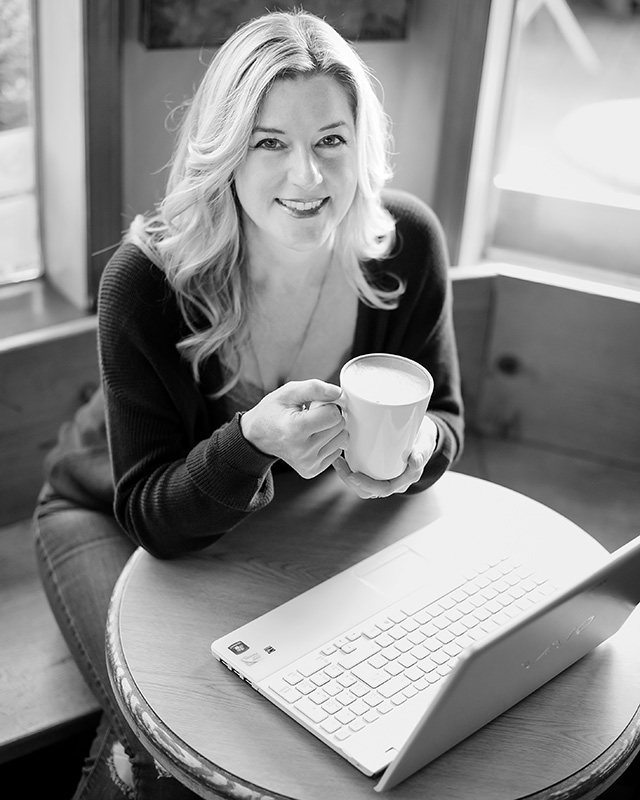 Tania in 2018 when she started TEV WEB
Empowering My Clients Since 2018
I help businesses grow their brand.
My mission is to connect businesses with their customers quickly and easily by building a premium, professional, and mobile-friendly website, providing an optimal user-friendly experience for their visitors, and creating beautiful images that represent and elevate their brand. I believe that positive relationship-building starts with putting your best face forward.
I have 15 years of experience in web design and photography. I deliver a premium product for businesses that believe in investing in their online presence in order to elevate their brand.
Value Statements
Building Trust:  I interact with professionalism and transparency and by fostering positive long-term relationships with my clients.
Collaboration & Teamwork:  I partner with other industry professionals to deliver my clients a top-notch website that converts visitors into customers.
Honesty & Transparency:  I respect my clients and partners and always conduct business professionally, openly, and honestly.
Exceed Expectations: I approach each project with creativity and passion. I want my clients to walk away with a website or photography that exceeds their expectations.
Client Satisfaction:  I guarantee my work and go the distance to ensure my clients are happy with the result.
Creative and Open-Minded:  I approach each project with an open mind and creative vision.
Make a Difference:  I seek to elevate my client's online presence and brand to bring them success. Their win is also my win.
Custom Web Design for  Businesses
"We recently had our website redesigned by (TEV Web Design & Photography) with amazing results. Tania is very personable as well as a very talented photographer and website designer. The whole team are highly recommended." — Eileen Fortin, Red Horses Vineyard
It all started by taking a leap of faith.
Sometimes you get that inner nudge or gut feeling that it's time to make a change and follow a dream. That was me back in 2008 when I realized that my mother's career path, wasn't meant to be mine. I was an admin assistant in the same school board office that she was a secretary in. I was an aspiring artist, she was an epic organizer. It was time to be brave and take action. Nobody was going to hand me my dream on a silver platter. It was up to me to make a change and do the work!
Taking Action & Pursuing A Dream
So, in 2008, I quit and attended the University of the Fraser Valley in the Web Design & Animation Program. I wanted to merge my love of art with the growing World Wide Web. I learned computer programing including languages HTML, CSS, and Javascript. I also ventured into graphic design and learned the ins and outs of the Adobe Creative Suite software including Photoshop, Illustrator, and InDesign. I learned composition in photography and even how to produce a short movie.
The WordPress Game Changer
I freelanced and built my first websites from scratch using HTML, CSS, and Javascript. I even learned how to design a website in Photoshop, slice it up, export the pieces, and then assemble them online using code.
When I discovered WordPress, it was a game-changer! WordPress allowed me to build dynamic websites using a framework theme and customize them to clients' specs using CSS. This made building websites much easier and faster.
How Photography Became Part of TEV WEB
When I first started designing websites for small businesses, many of my clients didn't have high-quality images to showcase their high-quality products and services. Afterall, a good web design needs good photography too and so for that reason, I turned my love of photography into a business.
TEV WEB & Partnerships
In 2018, I formally started TEV Web Marketing which was focused on designing premium online marketing materials for businesses. Eventually, I changed the name to TEV Web Design & Photography to clarify my services. In the photography world, I am also known as Tania Veitch Branding & Event Photography.
Along the way, I developed partnerships with other industry professionals who have expertise in logo design, backend programming, and premium cloud hosting. This enables me to focus on front-end web design, photography, and project management. Together, my partners and I provide clients with a premium product designed to elevate their brand.
Branding & Event Photography
When I discovered Oliver, BC (aka Canada's Wine Capital) in 2020, I started doing more tourism-related photography to highlight Oliver Tourism, non-profits, local businesses, and events.
Now, I do premium branding photography for wineries in the region and will cover events of all types including festivals, galas, concerts, corporate events, winemaker's dinners, and weddings.
On the branding photography front, I collaborate with marketing teams, manage projects from props to models, and deliver a product that exceeds my clients' expectations.
In event photography, my focus is to capture emotion and the essence of the event so my clients have marketing materials that will move people and inspire them to buy tickets next year.
Photography Training & Gear
I am always excited to grow and learn through photography clubs (ie: Victoria & Osoyoos), mentors, university courses, and photography workshops.
I own professional gear including two Nikon camera bodies; several lenses including a 24-70mm F2.8 for portraits and spaces and a 70-200mm F2.8 zoom for capturing those beautiful candid moments. I also sometimes use a speed light or strobe light with softbox when the situation requires it.
I edit and retouch my photos in Adobe Lightroom and Photoshop.
Tania in 2022 while photographing an event at Phantom Creek Estates.
Food, Wine & People
"Tania has the ability to tell a story with her imagery that brings any subject to life, drawing the viewer in to explore the larger narrative." — Ian Lobb, Executive Director, Oliver Tourism
Why Choose My Services?
TEV Web Design & Photography is about providing value for you and your customers. It's about getting you online with eye-popping marketing materials quickly and easily so that your business stands out and attracts the customers you want.
Looking to upgrade your website or do you need premium branding or event photography? Let's discuss your project!
Custom Website Design & Branding & Event Photography in the Okanagan, BC