Invest In Custom Web Design
… 
Attract customers and grow your business with a custom website design tailored to your branding.
Full-Service Web Design
TEVWEB Marketing specializes in custom WordPress website design and commercial photography and also collaborates with partners who have expertise in video production, graphic design, back-end development, hosting, SEO, and Google Adword Campaigns.

Website Design
TEVWEB Marketing will make your website look eye-poppingly beautiful. With over 15 years of design and photography experience your website will attract customers and bring you more business.
Video Banners
Did you know video banners double lead conversion? They engage your website visitors even more and increase trust in your brand. I work with partners who are experienced in the motion picture world. 
Logo Design
In order to captivate your target audience and make a good first impression, you need a professionally designed logo. I collaborate with a graphic designer who is well-versed in the advertising world.

SEO
SEO, or Search Engine Optimization, is what makes your website come up in the top Google search results, ideally the first page. I work with industry professionals who specialize in keyword analysis and SEO.

Web Hosting
TEVWEB Marketing works with hosting partners to keep your site running secure and fast. It includes website security, an SSL certificate, daily back-ups, and automatic theme, plugin, and core WordPress file updates. 

Google AdWords
Google AdWord campaigns are place ads in search engine results and on non-search websites, mobile apps, and videos. TEVWEB Marketing collaborates with professionals to create these campaigns.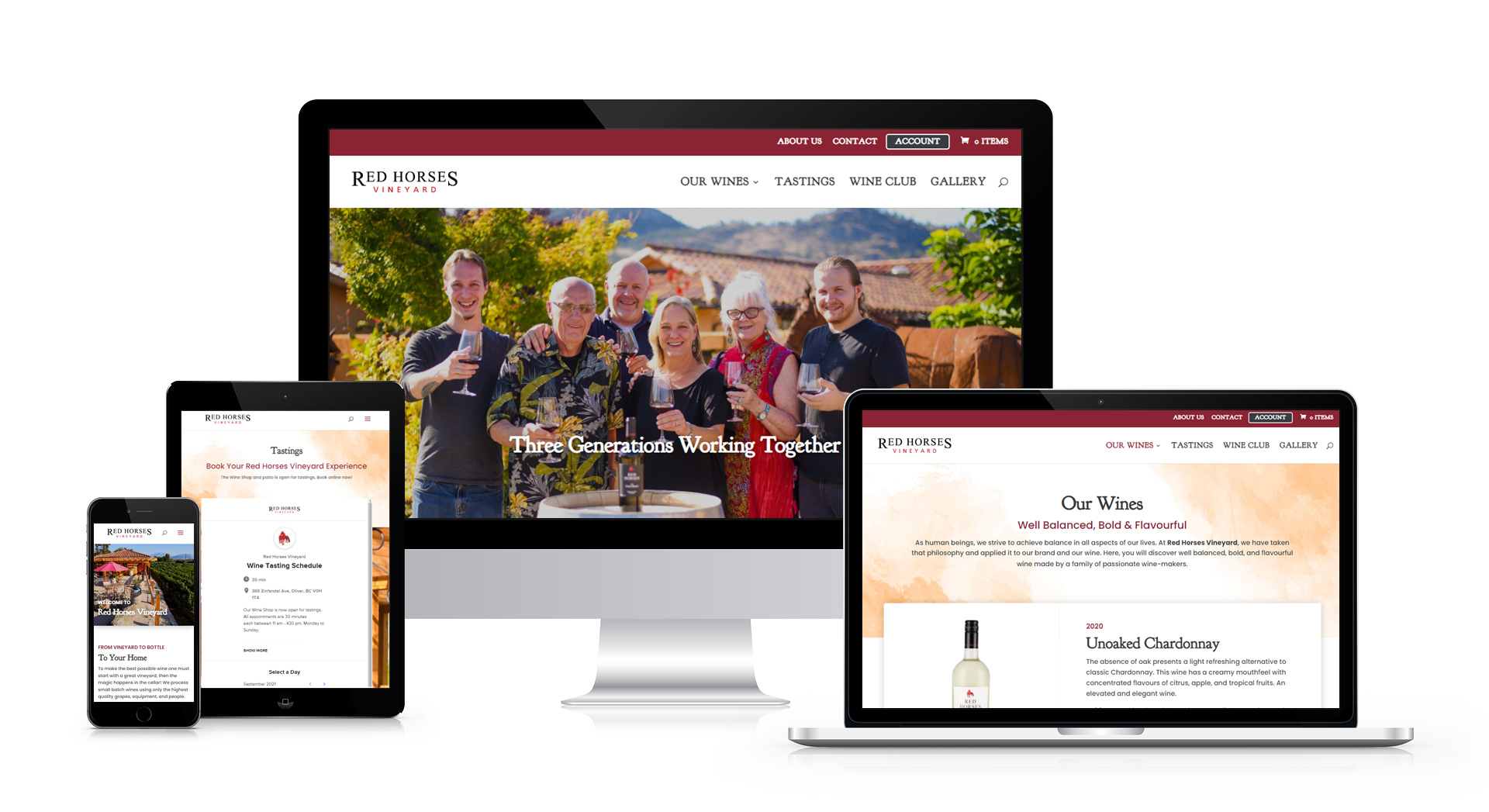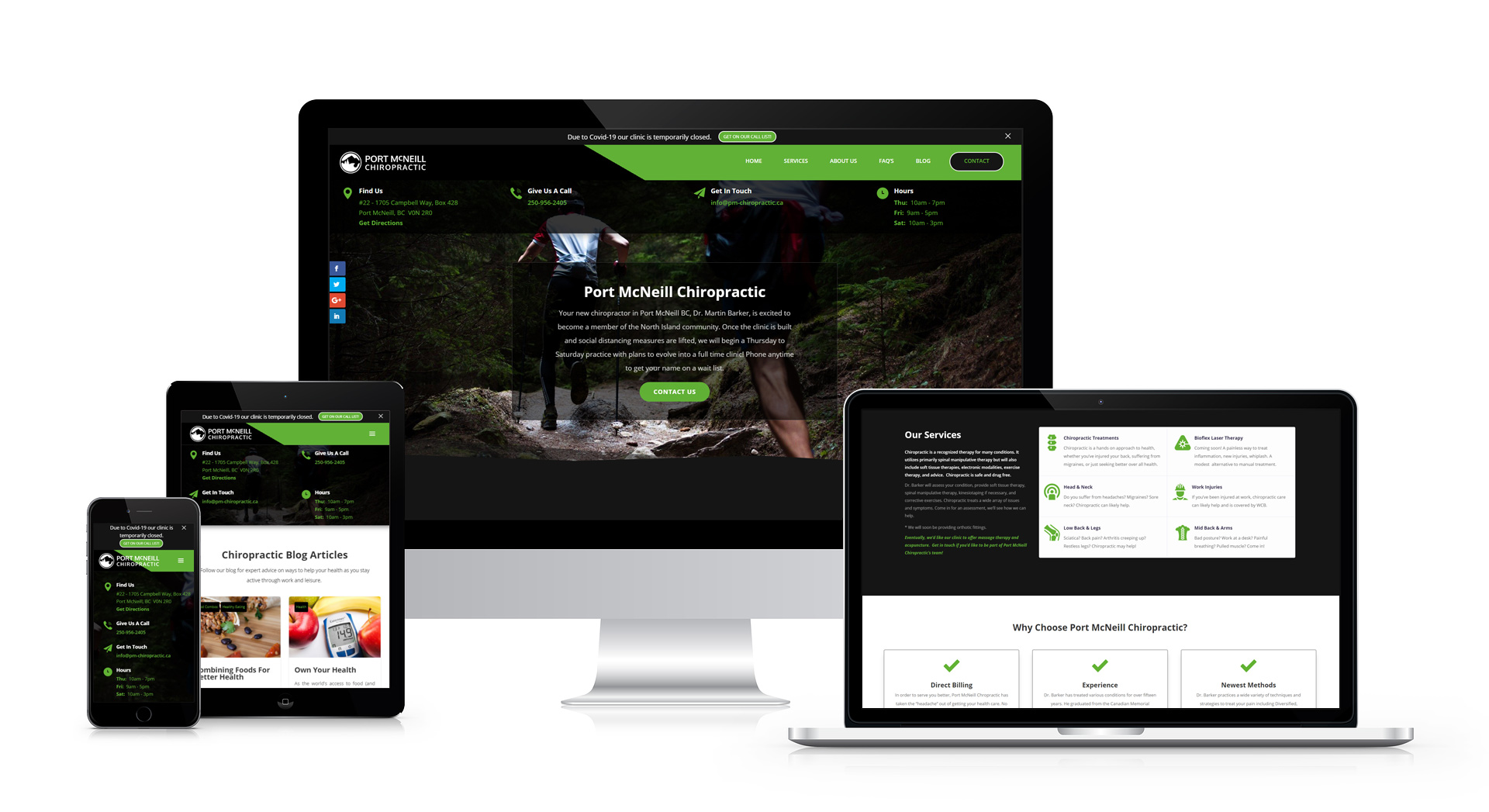 Port McNeill Chiropractic
Here's What People Are Saying!
"Tania has a varied skill set that has been an integral part of the tourism projects we execute. Her ability to create professional imagery, and develop dynamic websites help tell the in-depth stories of our membership inspiring visitors to explore the area. I fully endorse the quality of Tania's work!"
Ian Lobb, Managing Director

Oliver Tourism
"TEVWEB Marketing helped completely redesign our public facing website and worked with a group of mostly volunteers who created and reviewed content. The finished product was very well received by all."
Dwight Yochim, Senior Manager
BC Search & Rescue Association
"I've worked with TEVWEB on several projects and I'm always so happy with the high level of professionalism and creativity of their web designs. I would highly recommend their services to anyone looking for a beautiful website!"
James Gatsi, CEO
CL Web Developers Inc.
"Tania took the perfect headshot which I used on LinkedIn and business communications. She is extremely professional and personable. Her work is of a very high quality and I would recommend her to anyone. Thank you for a great experience Tania!"
Raj Gill,

Horticulture Technical Sales Specialist
Cohort Wholesale
"I have had the pleasure of working with Tania on a number of campaigns, and found her professionalism, work ethic and photography skills were exactly what we were looking for. Tania has the ability to tell a story with her imagery that brings any subject to life, drawing the viewer into explore the larger narrative. I would highly recommend Tania for any project!"
Ian Lobb, Managing Director
Oliver Tourism
"Tania is incredibly attentive and thorough in her business. I'm very appreciative!"
Dr. Martin Barker, Chiropractor
Port McNeill Chiropractic
Looking to upgrade your website? Let's discuss your project!
Serving the Okanagan from Kelowna to Osoyoos